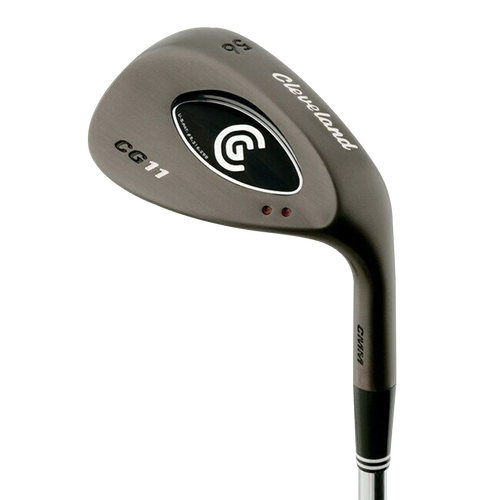 Cleveland CG11 Black Pearl Wedges
The Cleveland CG11 Black Pearl wedge has three different bounce offerings that are distinguished by the dot pattern on the heel side of the back of the head. One dot is the low bounce model which features less bounce and a narrower sole, promoting clean contact on all shots. Two dots is the standard bounce model which provides the most playability in all types of conditions. Three dots is the high bounce model which features a wider flange and plenty of bounce for a smooth transition of the sole along the ground. This CG11 Black Pearl wedge made the 2007 Golf Digest Hot List.
Why Buy Certified Pre-Owned?
You May Also Like