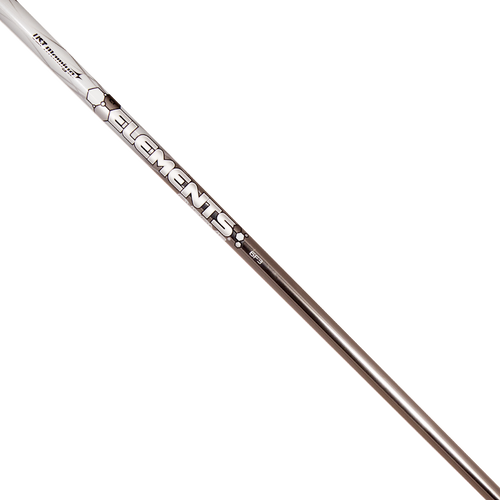 UST Mamiya Elements Chrome 6 OptiFit Shafts
Please note: Wrench tool is not included with purchase.
Elements Chrome is state of the art in carbon fiber golf shaft design; utilizing key technologies to produce the longest and straightest shaft in golf. Recoil Technology optimizes the spring effect and promotes the highest and most efficient energy transfer from butt to tip to maximize ball speed and reduce ball dispersion. Variable Wall Thickness within each section of the shaft for enhanced feel and better control and accuracy. Counter balance design to produce manageable swing weights for today's heavier heads. This shaft delivers a mid launch and mid-low spin that will fit a large percentage of golfers.
Why Buy Certified Pre-Owned?
You May Also Like