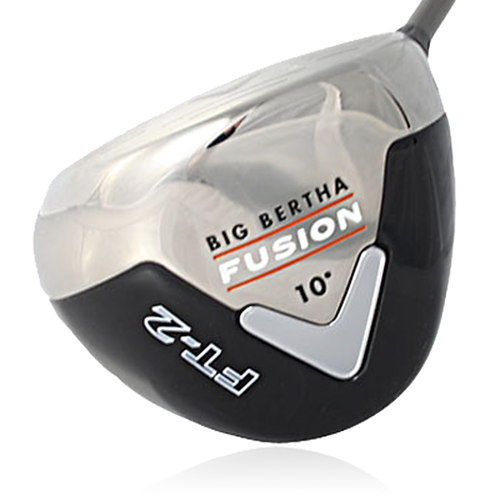 Big Bertha Fusion FT-2 Drivers
This limited production driver was the original prototype for the highly successful series of fusion technology drivers. We constructed this club with 400cc of carbon composite and titanium which allows for an incredible amount of discretionary weight allowing us to put it where it is needed the most. Each weight/loft combination is uniquely designed to actively influence your specific ball flight and get you farther down the fairway and closer to the green. Standard models have optimized Center of Gravity positions, face angles and lofts that help get the ball airborne easily with distance-enhancing trajectories.
Why Buy Certified Pre-Owned?
You May Also Like