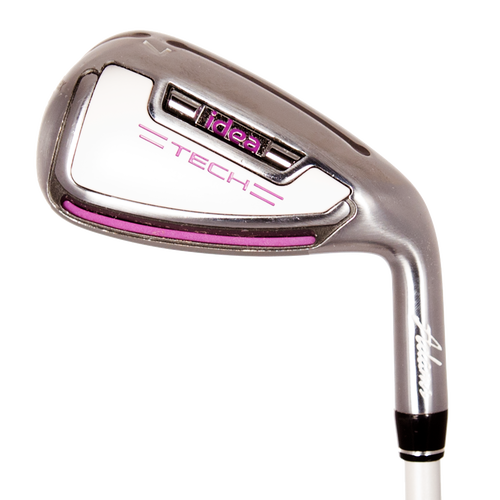 Women's Adams Idea Tech Irons
The new Idea Tech Hybrid Iron set is designed for golfers with slower swing speeds (below 85 mph) who want to get the ball up in the air and find some of that distance that's been lost over the years. Refined, barbell-shaped slot on the crown reduces the amount of stress while increasing the amount of deflection at impact. This new slot design makes Idea Tech faster and longer compared to our Idea Hybrid Irons. Our industry-leading hybrid technology goes deeper into this set with the bulge and roll design through the 7 iron creating better dispersion and more ball speed.
Why Buy Certified Pre-Owned?
You May Also Like