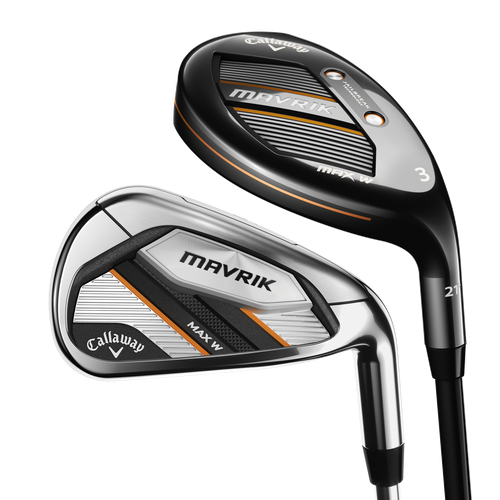 Innovation
Technology Specs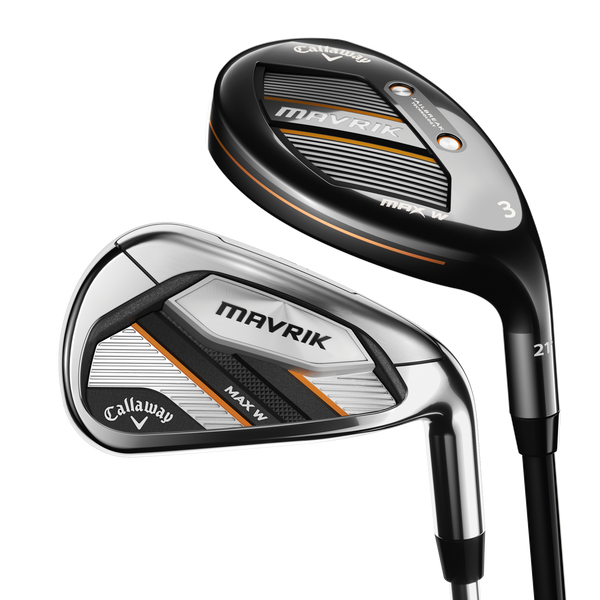 Features &

Benefits

Lightweight Women's Performance Package and Premium Components

MAVRIK MAX W Hybrids and Irons are designed for increased distance and forgiveness in a total women's performance package. They're specifically configured to be easy to launch and long with precise CG positions, head weighting, and lofts.

Fast Ball Speeds Across The Face From Flash Face Cup Technology

For the first time, we're using Artificial Intelligence in an iron. We've created a sophisticated face architecture that's unique to every loft, so we can create a significant boost in ball speed and increased spin robustness off of every iron. And ball speed is further enhanced by our 360 Face Cup that flexes and releases at impact.
Optimal Launch From Tungsten Energy Core

The custom tungsten weights in each iron allow us to locate the position of the CG in each iron with extraordinary precision while still maintaining ball speed in the Flash Face Cup. This promotes optimum launch and ball flight through the set, from strong lofts and player preferred trajectory, spin rates, and land angles.
Unprecedented Feel From Urethane Microspheres

We've implemented our patented urethane microspheres to comprehensively absorb unwanted vibration for pure feel, while also maximizing COR for incredible ball speed.
A.I.-designed Face Architecture for the First Time in a Hybrid

We used A.I. to design a specialized face for each loft of every model to optimize ball speed performance in all MAVRIK hybrids.
Flash Face SS20 + Jailbreak Technology + Face Cup for Fast Ball Speed

Flash Face SS20 constructed from a high-strength steel face works with proven Jailbreak technology and our renowned Face Cup Technology to promote exceptionally high ball speed.
Fast, Forgiving and Easy to Launch

Ideal combination of speed, stability and CG placement to promote easy launch, long carry and soft landings – exactly how a hybrid is expected to perform.
Women's MAVRIK MAX W Irons/Hybrids Set Reviews