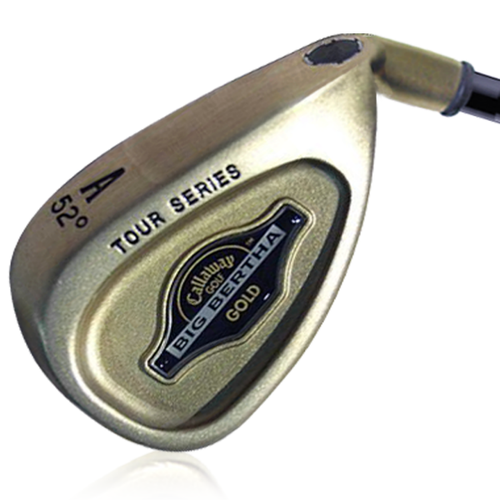 Big Bertha Tour Series Gold Wedges
Designed for middle- and low-handicap amateurs as well as top pros, the Tour Series Wedges incorporate key Big Bertha technology like Short Straight Hollow Hosel (S2H2) and Tru-Bore into a more traditional club design. Co-designed by Roger Cleveland & Richard C. Helmstetter, two of the industry's most accomplished golf club designers, the result is a classic wedge with the latest in modern club design. Its reduced bounce angle makes shots from tight lies easier to handle.
Why Buy Certified Pre-Owned?
You May Also Like